GAIPP
We offer a full line of technology services based on digital, cloud, automation, cybersecurity, analytics, and infrastructure management.
Industry
Information technology services and consulting
Employees
100+ Non-IT Employees
100+ IT Employees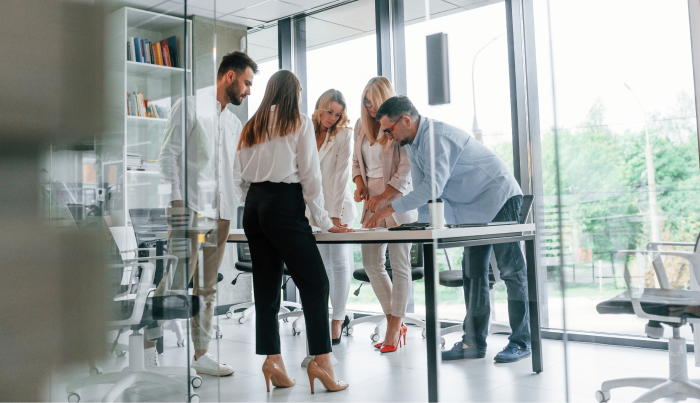 GAIPP
We provide cutting-edge technology services based on digital, internet of things, cloud, automation, cybersecurity, analytics and infrastructure management
Industry
Information technology services and consulting
A little beginning up yesterday, a global business today
We offer modernized software solutions to clients worldwide for their technological and industry-specific needs.
GAIPP is a leading worldwide technology company, we assist businesses or companies in reimagining their operations for the digital era. A well-known management philosophy, a strong culture of invention and taking risks, and an unwavering commitment to building great customer relationships have all contributed to the development of our technological products, services, and technical prowess.
As a provider of information technology services, we aim to support organizations or businesses in their planning, problem-solving, and growth by utilizing cutting-edge technological capabilities and solid industry expertise.
GAIPP's high-performance teams produce innovative, value-generating solutions for businesses of all sizes. Application development, Mobility, Managed Services, Data Analytics, and Cloud solutions are all services provided by GAIPP. We support your business IT needs by advancing our technical prowess and by deepening the understanding of the market.
Our goal is to offer the best services at competitive prices. How we treat our employees, clients, and partners is determined by our values. We think that group efforts can increase the potential of both individuals and entire communities.
GAIPP is proud of its long and fascinating history, where it has contributed at practically significant turning points in the IT sector. It is also certain that as it advances into the future, it will reach greater heights.
120+
Sites built in webflow
90+
apps build in mobile platform
Get in touch with us
Connect with us and talk to an IT expert today
Fill the form or Send us an email
Get in touch with us
Connect with us and talk to an IT expert today
Fill the form or Send us an email